Purus NOXygen Liquid Capsules

---
ADD PUMP TO YOUR PRE-WORKOUT
Deliver Oxygen
Build Endurance
Increase Muscular Energy
Multi-column
Glycerol
Glycerol is an osmotic compound, much like the amino acids creatine and taurine, drawing and retaining water within muscle cells, hence volumizing them. More intramuscular water volume increases muscle size immediately, aids in mechanical advantage (lifting more weight), enhances hydration and helps prevent injury.
Sodium Nitrate
...Specifically our NO3-T®. Studies show that nitrate supplementation allows exercise to be tolerated for a greater period of time - which may translate into more repetitions being performed during a given set of exercise and/or a greater load to be used during each set of exercise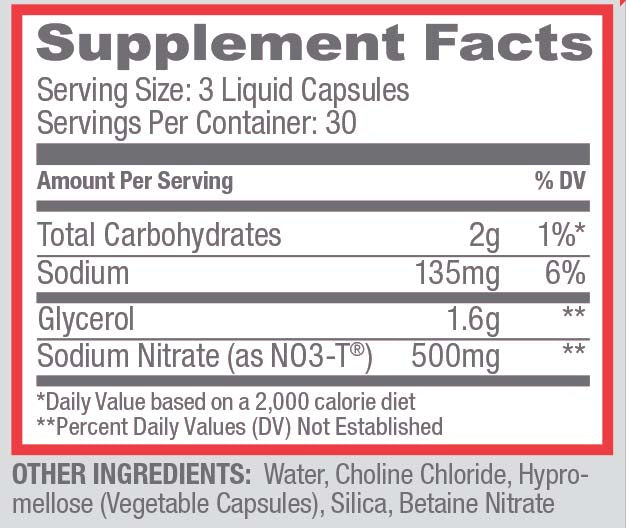 FINAFLEX® has hands on your order from the moment we spark the idea for a supplement until it ships (and we'd control that too, if we could). PREMIUM QUALITY EVERY TIME, That's our GUARANTEE.
*These statements have not been evaluated by the Food and Drug Administration. This product is not intended to diagnose, treat, cure or prevent any disease. By using our site, you're agreeing to our use of cookies, intended to offer you a better site experience.